PunkRockJon
22.
In a relationship with the lovely Miss Emily Ann.
Mandolin player for the Mahones
Chef
Western Massachusetts.
100% Irish.
Tattoos.
Rugby..
http://www.Facebook.com/PunkRockJon
Stalkers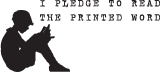 Barroom Heroes!
Back where I belong. #tour #gobshites #thegoset #theMahones #jonniefuckingmahone #masspike #masspunk (at Mass Pike)
My little Irish Italian cousin #raisingemright #BostonScallyCompany @bostonscally
Mohegan Sun!
First time trying it. Not as good as the hype in my opinion….
Four nights in a row. Thanks to Hollyweird. #strongbow #forge (at Ye Olde Forge)
I think it's safe to say that my family takes being Irish to a-whole-nother level.
Pick my nose. #jonniefuckingmahone
New Strongbow is awesome! #strongbow #forge
Intune Guitar Picks sent me a care package with my picks for tour to donate as a reward in the Playing For A Princess fundraiser! Included is a medium shirt, three packs of 12 picks, a pick holder and a guitar strap! This is limited to only one! The reward will be available at 5pm at: http://gofundme.com/playingforaprincess
Thanks for all the support!