PunkRockJon
23.
In a relationship with the lovely Miss Emily Ann.
Mandolin player for the Mahones
Chef
Western Massachusetts.
100% Irish.
Tattoos.
Rugby..
http://www.Facebook.com/PunkRockJon
Stalkers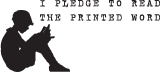 The Photographer 

Another first! Harry and a large Blue Goo from Dairy Cone! @harrycoffey #dairycone (at Dairy Cone)
How Macy's uses mannequins. #broken (at Berkshire Mall)
Another first! Harry and a buttload of wieners at Teo's. #teos #hotdogs @harrycoffey (at Teo's Hot Dogs)
Zach claimed I needed 1000 Instagram posts, so here it is.
Harry Coffey the newest English Pittsfield Suns fan lol #pittsfieldsuns #welcometowahconah
My sister Jen and me. #goodtimes #rare #love
Harry, my mumsy and me. #love @harrycoffey
#selfienation Harry and me. @harrycoffey
Downeast with a Harry, Kira, Zach and my sister :) @downeastcider