PunkRockJon
23.
In a relationship with the lovely Miss Emily Ann.
Mandolin player for the Mahones
Chef
Western Massachusetts.
100% Irish.
Tattoos.
Rugby..
http://www.Facebook.com/PunkRockJon
Stalkers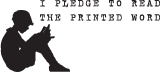 The first three pieces to make their way into the new apartment. #teenagebottlerocket #downeastcider #smithwickssessions
Scuba building the entertainment center for the apartment. This place is coming along nicely. Who wants to be invited to the housewarming party? (at Home)
Scube, me and a bathroom selfie in Applebees after Steel Panther. #steelpanther @steelpantherkicksass
Came across this gem while going through my show souvenirs. #bryanmcpherson #setlist #pittsfield
Today's listening. #thepourmen
Steve French just chillin, maxin, relaxing, all cool.
One of my favorite gifts ever.
I'm gonna die.
And who might that handsome devil on the inside be? Could it be? Yes, I think it is. Jonnie Fuckin Mahone! #thepourmen #jonniefuckinmahone
Great surprise to come home to after a long work day. #thepourmen