PunkRockJon
22.
In a relationship with the lovely Miss Emily Ann.
Mandolin player for the Mahones
Chef
Western Massachusetts.
100% Irish.
Tattoos.
Rugby..
http://www.Facebook.com/PunkRockJon
Stalkers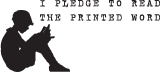 Steve French cuddled up with me sister while she sleeps.
My dinner. Aka raw cookie dough. (Yes I know it's bad for you)
Massive orange chicken.
Miss emily feeding Steve French some salad.
Steve French tryin to be a vegetarian.
Re-fucking-mones!
Scubasteve drinking Hipster Ale at the Forge. Gross.
#bigdandthekidstable at #pearlstreet in #noho thanks to Derek!
Christmas gift from Miss Emily. Finally my In-N-Out tattoo! (at Interdermal Designs)
TSO! #transsiberianorchestra (at Times Union Center)