PunkRockJon
23.
In a relationship with the lovely Miss Emily Ann.
Mandolin player for the Mahones
Chef
Western Massachusetts.
100% Irish.
Tattoos.
Rugby..
http://www.Facebook.com/PunkRockJon
Stalkers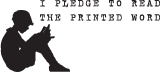 Always a beautiful site! #fenwaypark #boston (at Red Sox-Fenway Park Boston)
Anddddd we made it! #Lansdowne #theMahones #Mahones #Boston (at The Lansdowne Pub)
Boston city skyline from Quincy. #objectsinphotoarecloserthantheyappear (at Quincy, MA)
This album rules. #birminghamsix (at 93 North)
Despite the sporadic rain, good signs ahead! #shamrock #boston #tour #theMahones (at Boston, Massachusetts)
On the road again! FREE Mahones show at the Lansdowne Pub in Boston tonight! #masspike #masspunk #theMahones #Mahones
Since last November everyone has been asking when we're coming back to Boston. Well my friends… that night is tonight!
Best of all, it is a FREE show sponsored by Smithwicks, right next to historic Fenway Park!
This Smithwicks Sessions Pub Rock tour is a series of intimate shows, so come early to claim your seat at the bar!
8pm. Lansdowne Pub. Boston, MA.
#themahones #mahones #boston #Massachusetts #smithwickssessions #Lansdowne
Last day of Summer called for homemade ravioli and homemade Reese's style cupcakes.
Homemade ravioli!
Talk about lazy. Must be exhausted from his birthday yesterday haha