PunkRockJon
23.
In a relationship with the lovely Miss Emily Ann.
Mandolin player for the Mahones
Chef
Western Massachusetts.
100% Irish.
Tattoos.
Rugby..
http://www.Facebook.com/PunkRockJon
Stalkers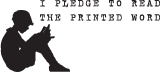 Rise!
Gogol Bordello!
Rise Against!!!
Halestorm! (at The Shindig Festival)
I'm finally a star lol (at The Shindig Festival)
A few of my musical goals were to play music in a successful, touring band, preferably Irish and to someday play a show with Rise Against.
Today, I kill two birds with one stone.
Come experience my dreams becoming a reality today at the Shindig Festival in Baltimore!
Awesome. #legendary (at The Fillmore Silver Spring)
As well as this massive banner I missed. (at The Record Exchange)
Found this awesome little poster featuring The Mahones in Record Exchange in Silver Spring. (at The Record Exchange)
The Fillmore! #thefillmore (at The Fillmore Silver Spring)