PunkRockJon
23.
In a relationship with the lovely Miss Emily Ann.
Mandolin player for the Mahones
Chef
Western Massachusetts.
100% Irish.
Tattoos.
Rugby..
http://www.Facebook.com/PunkRockJon
Stalkers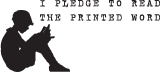 It's a beautiful day in Pittsfield. #pontoosuclake (at Pontoosuc Lake)
No need for the beard anymore.
This is what I look like when I don't sleep.
Game time!!!!! #notredame
Opening day!!!! #notredamefootball #nd #notredame #rice #fightingirish
Come party with us and Smithwicks next month! More dates to come!
Not only did this guy host me, feed me, drive me, and tattoo me, but I woke up this morning to him telling me he's fixing my brakes and rotors for me. I'm so lucky to have Bill in my life. Having friends who really care and are there for you and bend over backwards to help you enjoy life and be safe (in this case) is such a great thing. I could not thank Bill enough, especially over this last week. (at Rochester, NY)
RAMONES FOREVER! Big thanks to Bill at Upstate Tattoo Company for always giving me the best tattoos! #ramones (at The Upstate Tattoo Co.)
Love this pup.
One of the coolest dogs ever! Bills dog Wallace.