PunkRockJon
23.
In a relationship with the lovely Miss Emily Ann.
Mandolin player for the Mahones
Chef
Western Massachusetts.
100% Irish.
Tattoos.
Rugby..
http://www.Facebook.com/PunkRockJon
Stalkers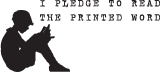 I'm playing with Lucero, Larry and His Flask, Rise Against and more this September! Exclusive tickets on sale April 1st! #shindigfestival #theMahones #lucero #riseagainst #larryandhisflask #baltimore #maryland #livingthedream
Welcome to Salisbury.  This is from the first ever Salisbury Shark Rugby Classic down in Salisbury, Maryland on St. Patrick's Day 2012.  Such a great day!
The main reason I might go back to school this fall. 
This weekend may just be the most ridiculous weekend of my life.  
Renting a car and driving down to Ocean City, Maryland.
Meeting up with the rest of Berkshire and Salisbury College Rugby.
Going to Seacret's Nightclub.  (http://www.seacrets.com)
Getting shitfaced with the rugby teams and tons of others!
Heading back to hotel or houses or wherever.
Getting my ass off the floor and heading to the rugby tournament.
Either dying at the game, after the game or at the club later that night.
If I don't die, then I'll be returning home Sunday to see the girlfriend and re-cooperate.
Leaving for Maryland in the am for the first rugby tournament of the season against Salisbury College. 
Fuck yeah!
anyone going to be down/around Ocean City and Salisbury, Maryland St. Patrick's Day weekend? Ill be down there for rugby, but also some heavy partying!