PunkRockJon
23.
In a relationship with the lovely Miss Emily Ann.
Mandolin player for the Mahones
Chef
Western Massachusetts.
100% Irish.
Tattoos.
Rugby..
http://www.Facebook.com/PunkRockJon
Stalkers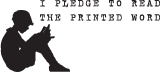 Thursday!!!! Team Massholes! #punkrockbowling2014 #punkrockbowling #teammassholes #jonniefuckingmahone #psychoexescansuckit #backtobowling #lasvegas (at Punk Rock Bowling)
Definitely doing this in Vegas next week. #pranks #punkrockbowling #vegas
Now accepting submissions for two bowler spots on our team. May 24-27th in Las Vegas. $75-$100 per bowler. *not including festival/show/airfare/hotel. 1st come 1st serve. Comment below. #punkrockbowling #lasvegas
PUNK ROCK BOWLING 2013 
Zack Danger and myself have two open bowler spots on our team for this year. Bowler fee is going to be $75-$100. First come first serve.
Punk Rock Bowling takes place May 24th-27th in Las Vegas!
*bowling fee does not include the musical festival, club shows, airfare or hotel.
Message my inbox if interested! Remember 1st come 1st serve!
The Adicts were soooooo good at Punk Rock Bowling!  @AngelaDatre is pro!
PunkRockBowling in ONE WEEK. 
I think I'm more excited to be moving to the UK though… hm
BOWLER WANTED FOR PUNK ROCK BOWLING! 
My team, Pin Sanity, lost one of our original PunkRock bowlers tonight due to lack of money/time off from work.  Therefore, we need a bowler for this years Punk Rock Bowling taking place in Las Vegas, May 25-29th! 
We're taking bids now so just message me if interested!  Please help spread the word, we need to get this figured out ASAP!
All you need is, $75 for bowler fee then all you have to do is show up and bowl against awesome/famous punk bands and record labels.  SIMPLE.
For more info:
TWO WEEKS TIL MOTHERFUCKING PUNK ROCK BOWLING! 
Finally sorting out everything for PunkRockBowling! 
Staying at the Las Vegas Club down in Old Vegas.
An old friend of mine, Zack Danger, is finally going to go!